The Hiring Process: Finding the Right Fit
Once you've elected to hire contractors and have collected a decent pool of applicants or are ready to begin evaluating companies, it is time to put together a solid plan that evaluates their potential effectiveness within your company. This is an especially important for short term projects that must be accomplished within a specific timeline or roles you hope to fill for long term needs.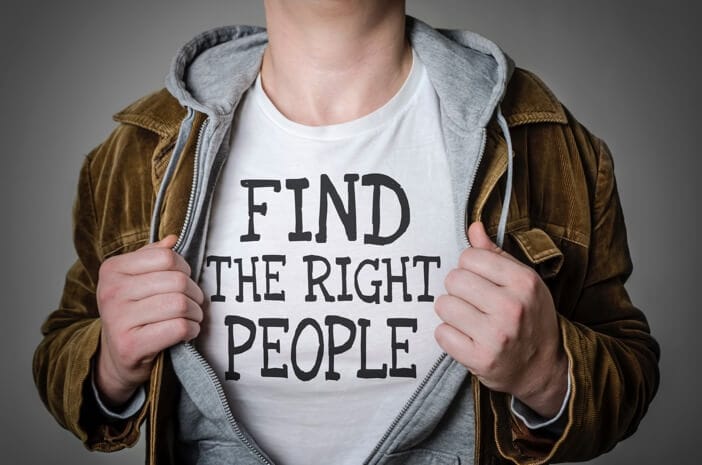 Once you've collected a large number of applicants, it is time to begin narrowing down the pool to those you'd like to know more about. Your initial review of applications will undoubtedly weed some out of pile based on obvious red flags--fundamental disagreements with the kind of business your nonprofit does, egregious typos, location, or lack of experience, for example. Begin your review by separating these out, creating a pile for applications you just aren't interested in and then those you'd like to (potentially) pursue.
Your initial screening
At this point, you've already constructed a job description, which means you know approximately what you're looking for. Interviews take a lot of time, so many companies like to begin with a simple phone call that establishes whether or not they'd like to move a candidate to the next level.
Reach out to the individuals or companies that interest you, and stick to a short list of questions, which will allow you to establish a first impression. Ask things like:
What experience do you have in this field?
Are you familiar with the work my nonprofit does?
How did you hear about this opportunity?
Does your current schedule allow for the type of work we're requesting?
Do you have an established rate?
You'll quickly know whether or not the person is worth a follow up conversation.
Questions to ask in a longer interview
These may vary based on your industry and the specific role you're trying to fill. Often, an interview is meant to identify how a person will fit into an organization, so think about ways to establish this--asking open ended questions that reveal larger personality traits (can a person think quickly, do they have a good sense of humor, are they adaptable, etc.) can be a helpful place to begin.
Say things like "tell me about yourself" and "can you think of a time when…" to get an idea about the soft skills that aren't so apparent in a resume. If a candidate has made it this far, they're probably technically qualified--but do they have the other skills you're looking for?
Do some follow up
By now, you've probably got your candidate pool narrowed down to one or two people. Do a little follow up--ask them to provide references, preferably from clients or others who are truly familiar with their skills. Ask the references questions like:
Is the contractor a good communicator?
Does the contractor produce quality work?
Would you work with he or she again?
If everything checks out, you may have found your perfect contractor!
Consider a trial period
Depending on your timeline and the type of work you're doing, you may consider establishing a contract with a contractor or organization that provides for a trial period. This can be especially helpful for long term and recurring relationships, and protects both you and the contractor if it turns out to be the wrong fit.
A trial period allows you both to sort of try each other out, which ensures a better fit and lower rate of contractor turnover in the long run.

Jitasa's bookkeeping and accounting services are affordable and cater to every nonprofit.
Learn More